The Prince and the Wooglefoof
My new website can be found here!
https://www.adamfirstdesign.com/
The Prince and the Wooglefoof is a world-premiere new musical, written by Jessica Penzias and based on the book "The Prince's New Pet" by Brian Anderson.
Thematically, umbrellas are often the only source of color when the weather outside may be grey. The white umbrellas in my design work as an element of the newly grey kingdom. However, they also act as canvases for the added colorful light as the kingdom transforms back to color.
| | |
| --- | --- |
| Role | Set Designer |
| For | University of Pennsylvania, Stimulus Children's Theatre. Director: Duval Courteau |
| Date | November 2018 |
| Type | Scenic Design |
Welcome to the grayest kingdom you've ever seen. Five years ago, the colorful queen passed away, and the king banished color from the kingdom in his grief. Now, the kingdom is shrouded in gray, overseen by the royal Color Catcher. At the prince's tenth birthday party, he gets a mysterious, magical surprise: a cuddly, colorful creature called a Wooglefoof! Will the prince and the Wooglefoof be able to bring a splash of color back to the kingdom?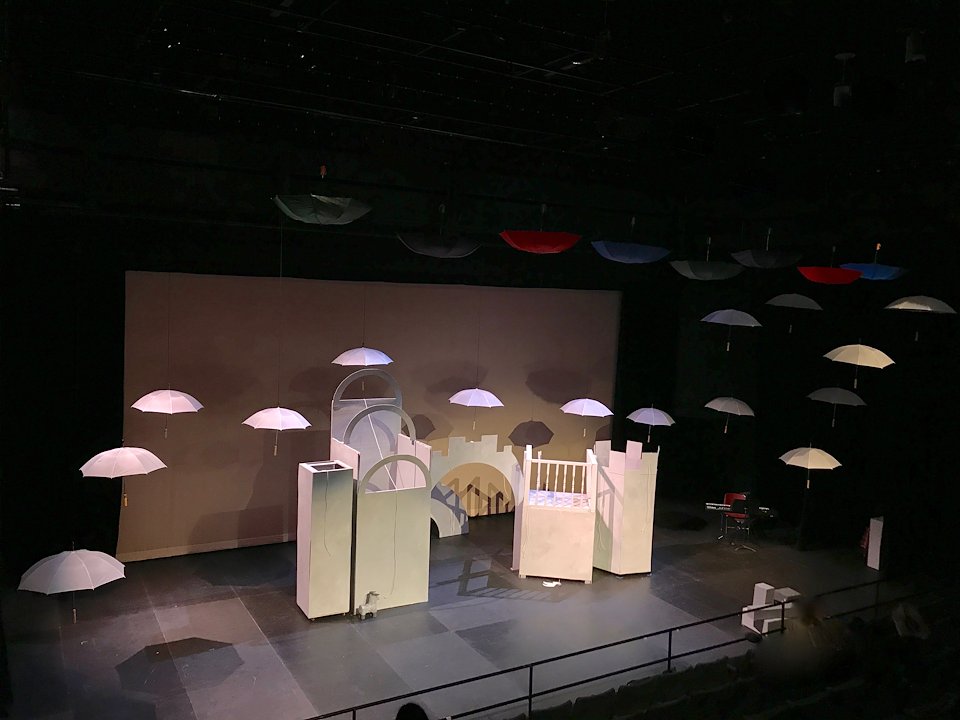 The Grayest Kingdom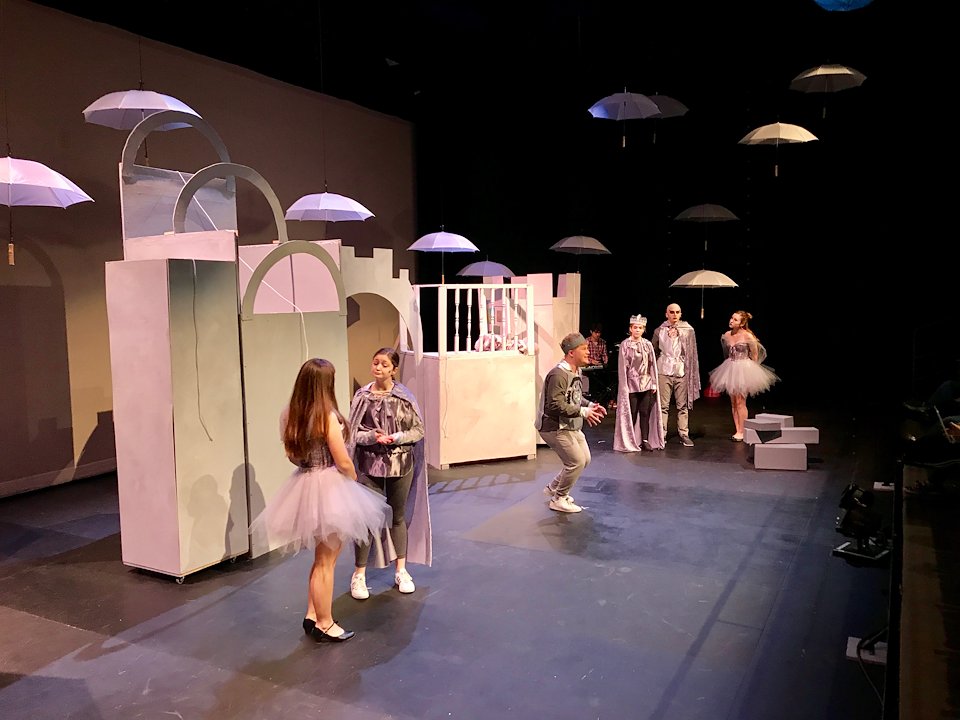 Grayest Birthday Ever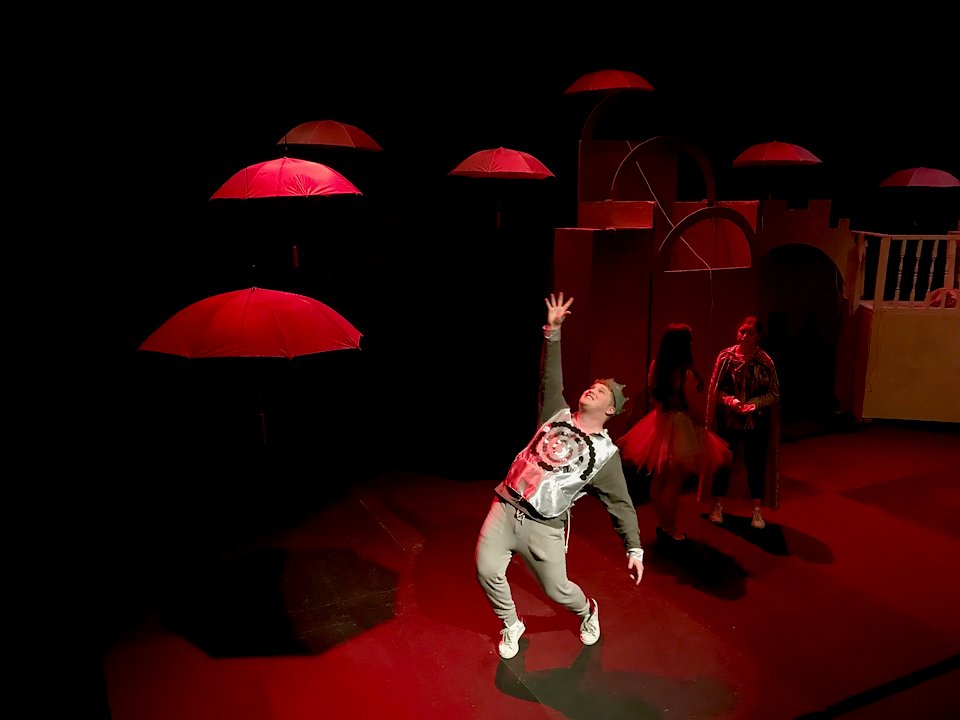 Tone it Down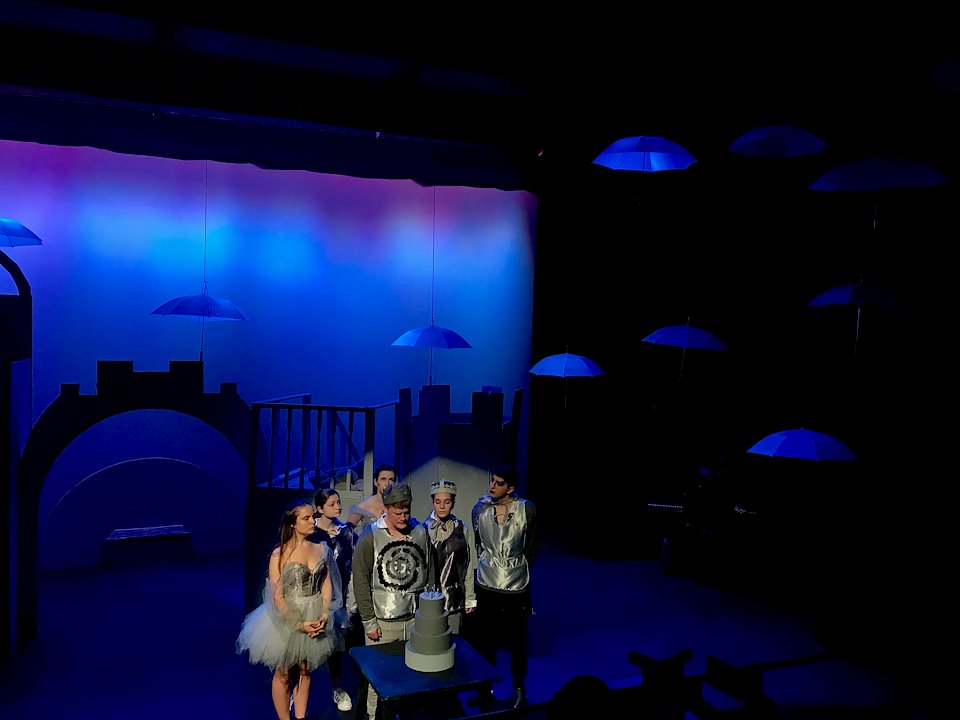 Tone it Down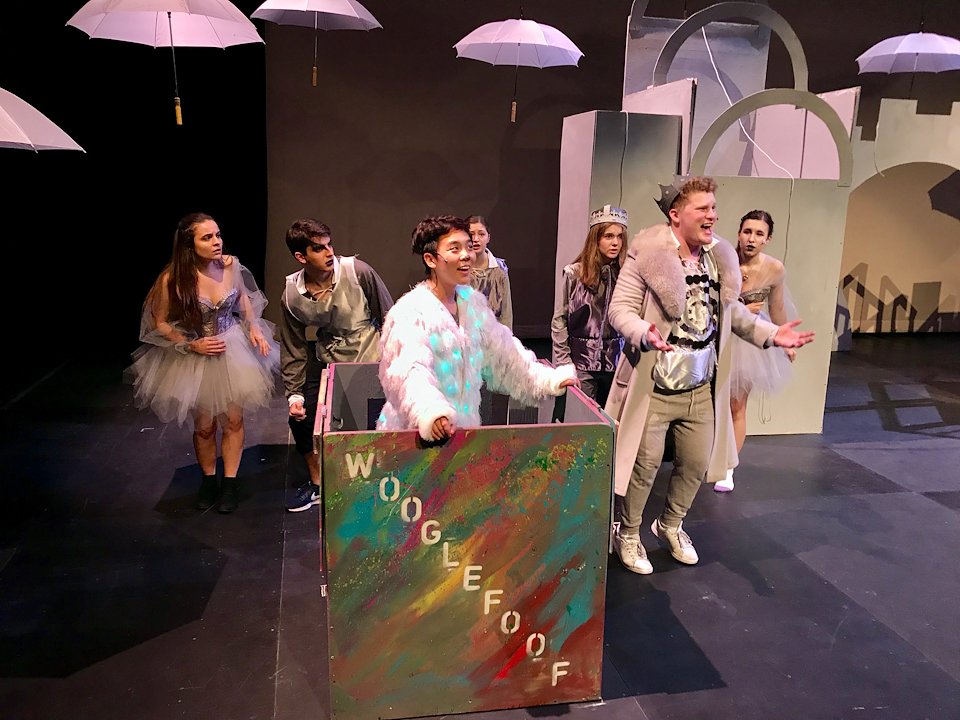 A Wooglefoof Appears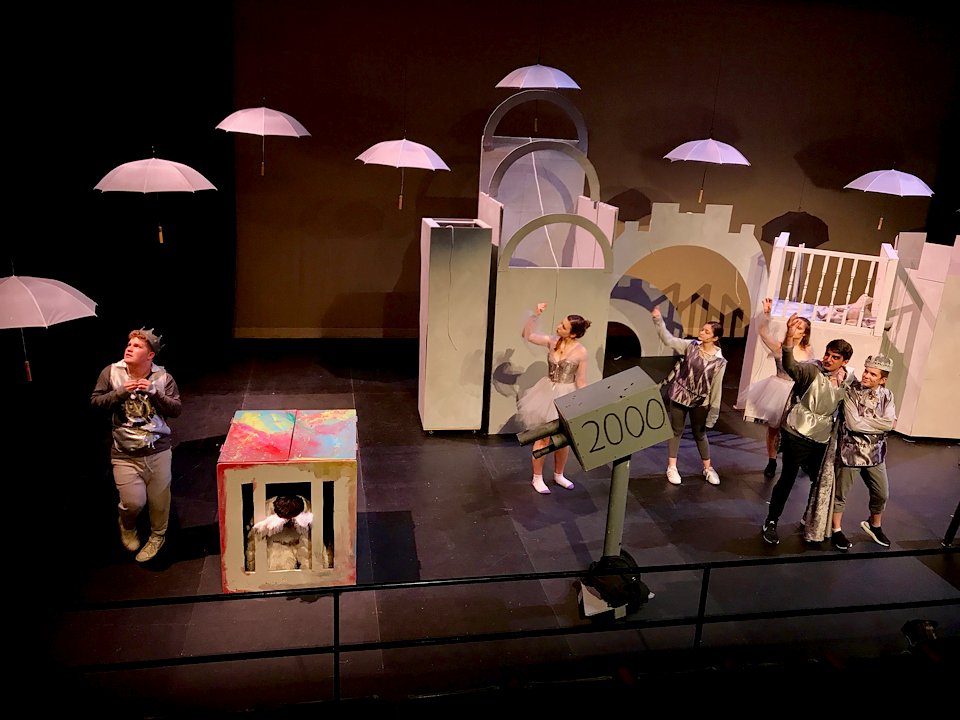 Smogafier 2000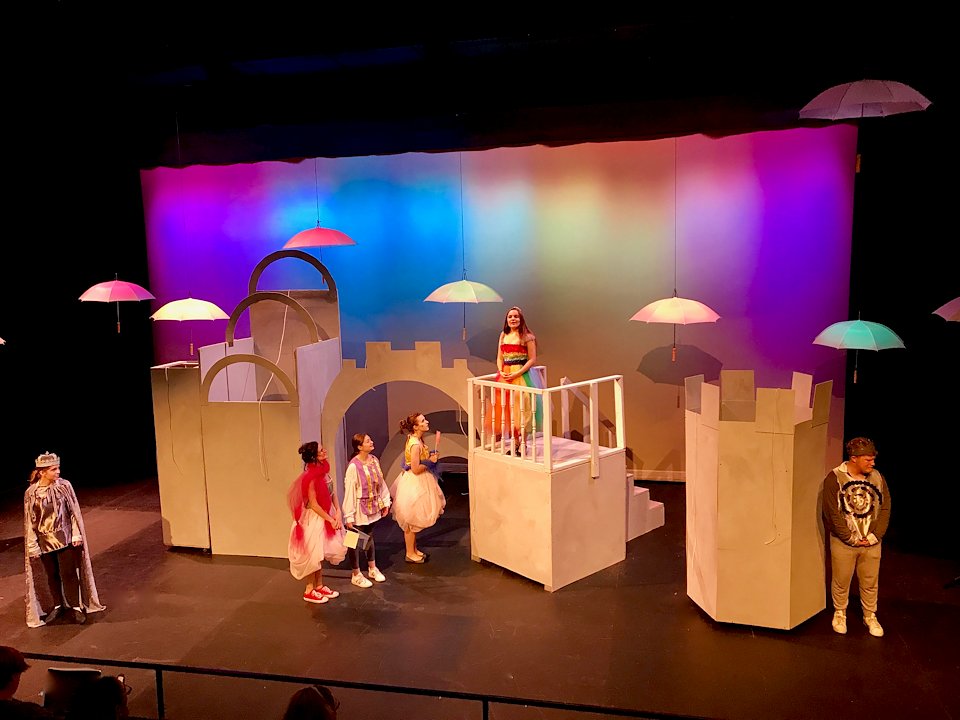 New Shade Parade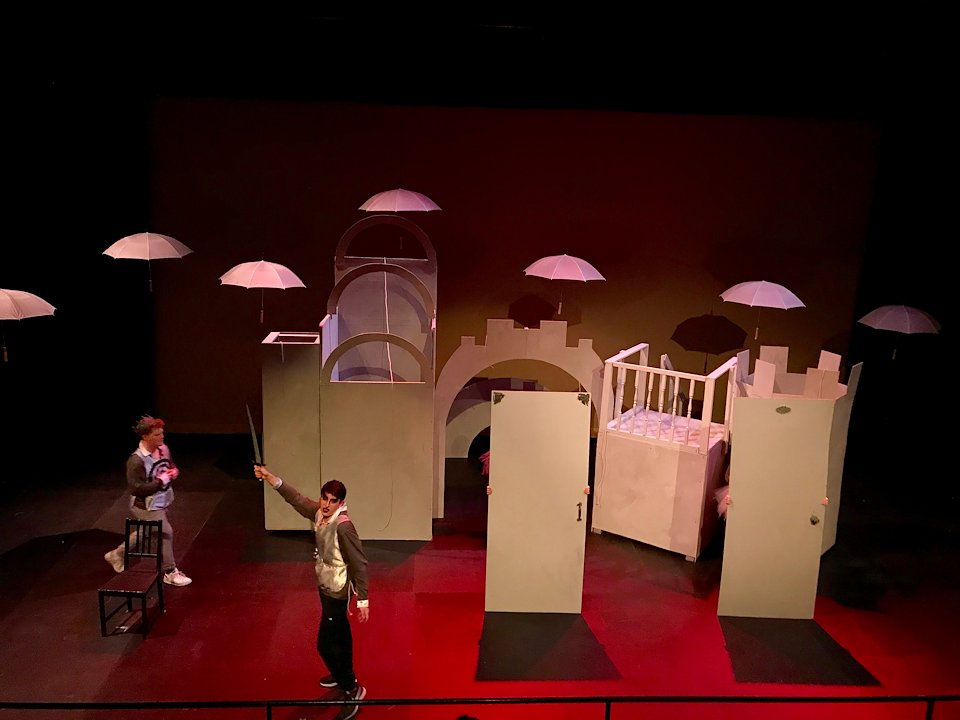 Nothing Gets By Me
The Dungeon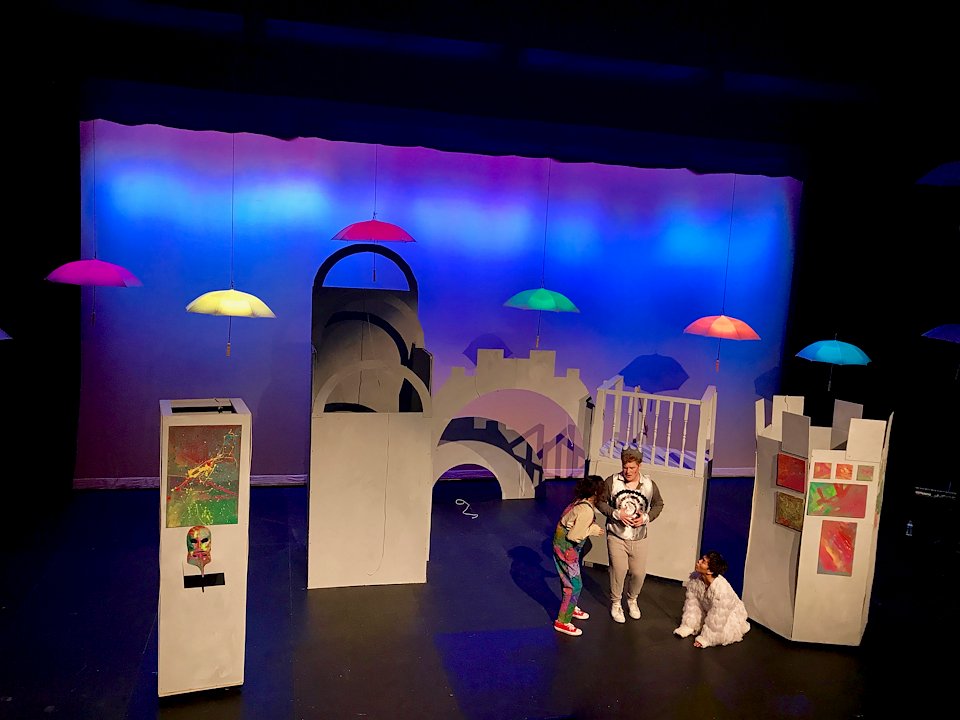 I Feel a Feeling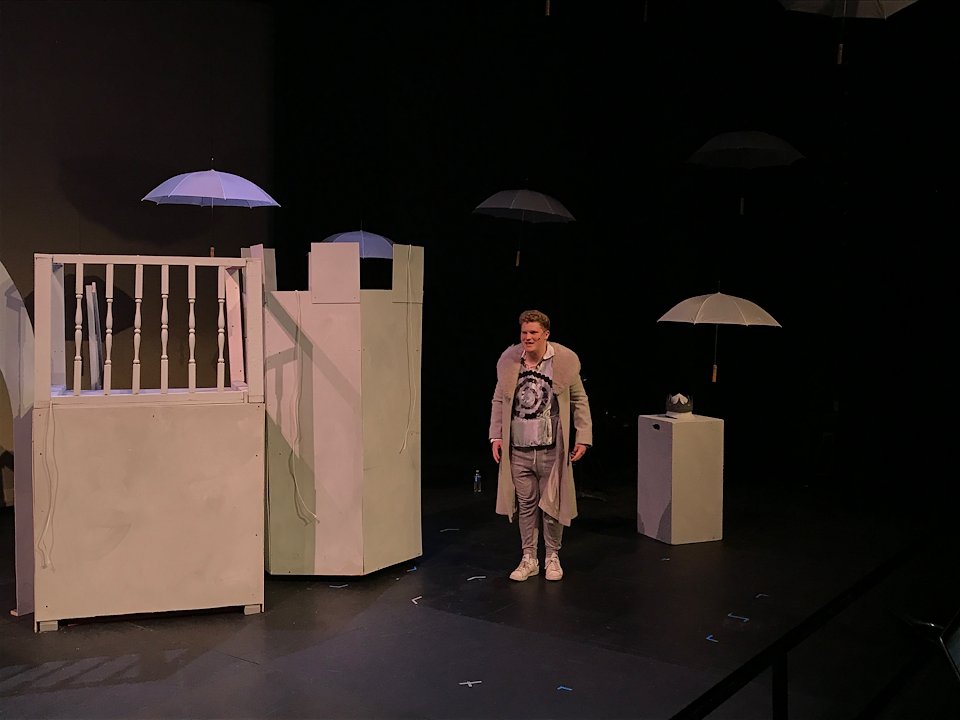 The Prince's Bedroom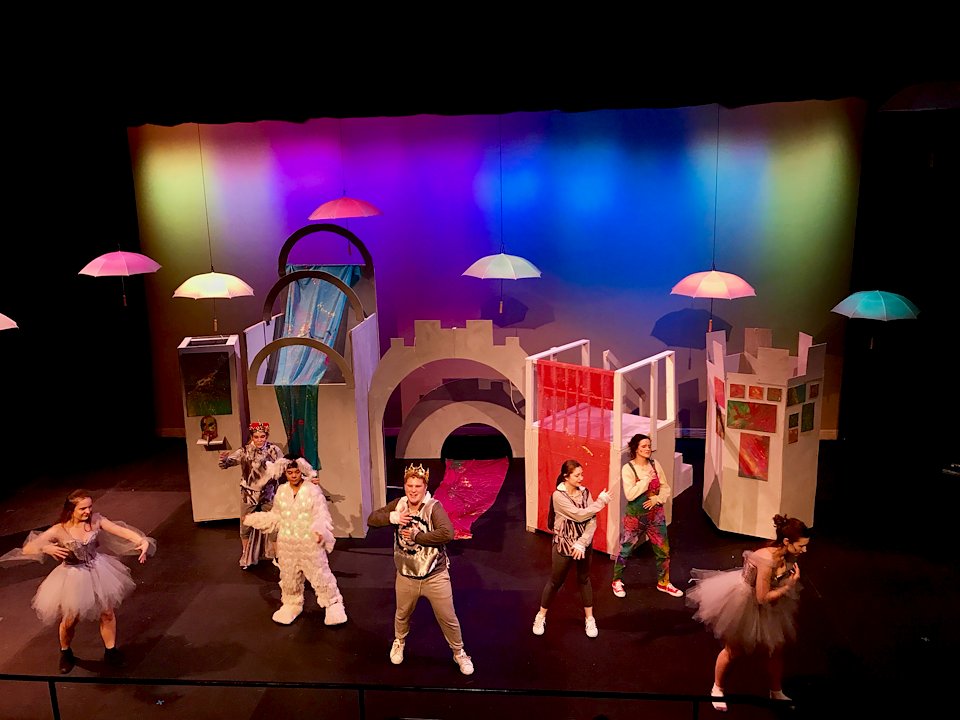 Living in Color (Finale)
Set with Color
Umbrella Closeups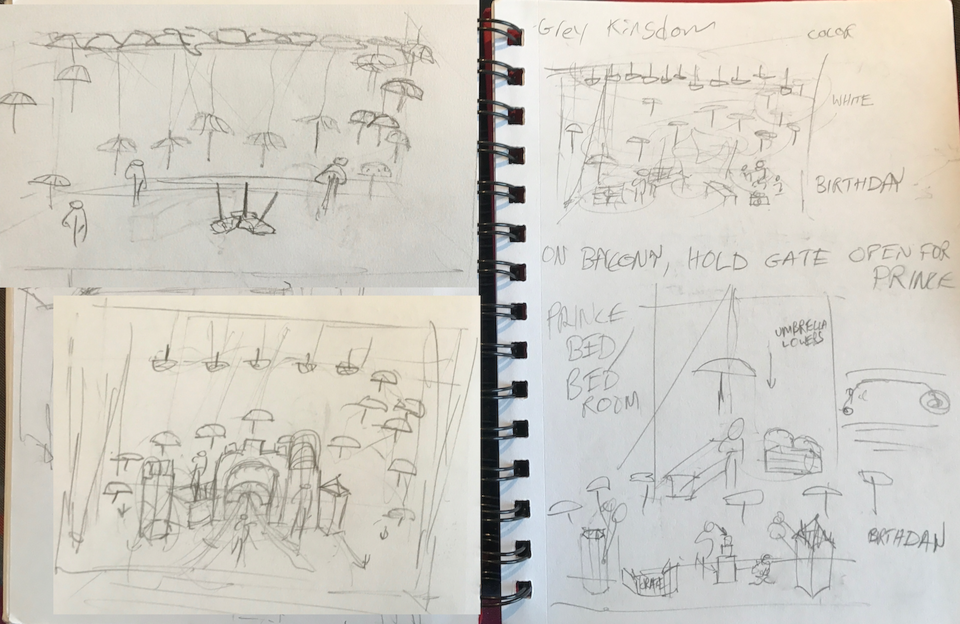 Concept Sketches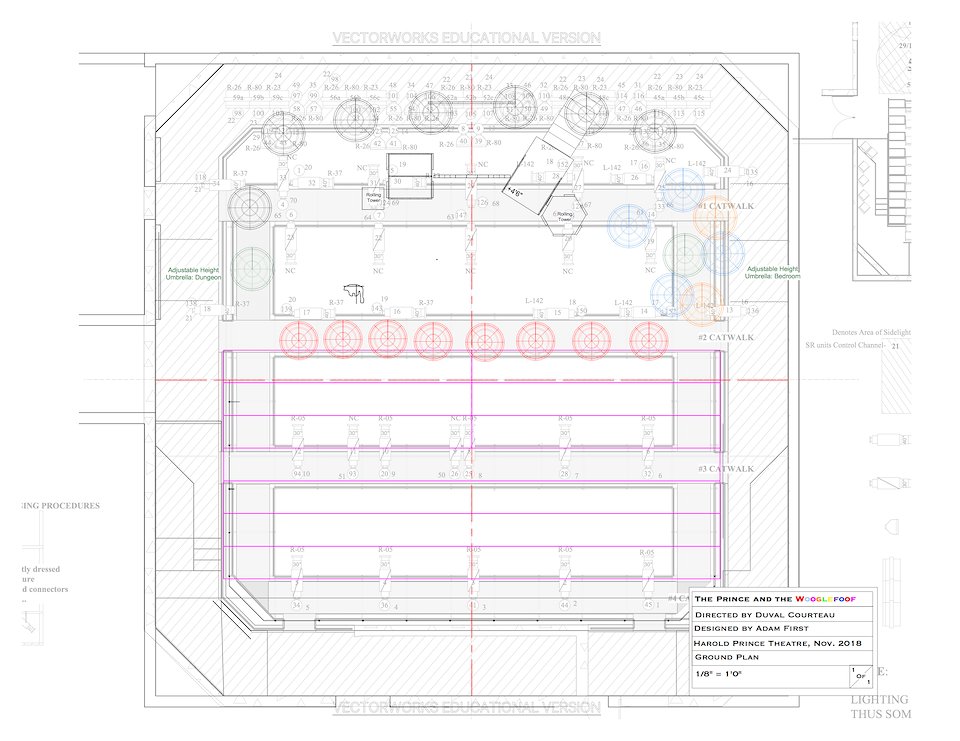 Ground Plan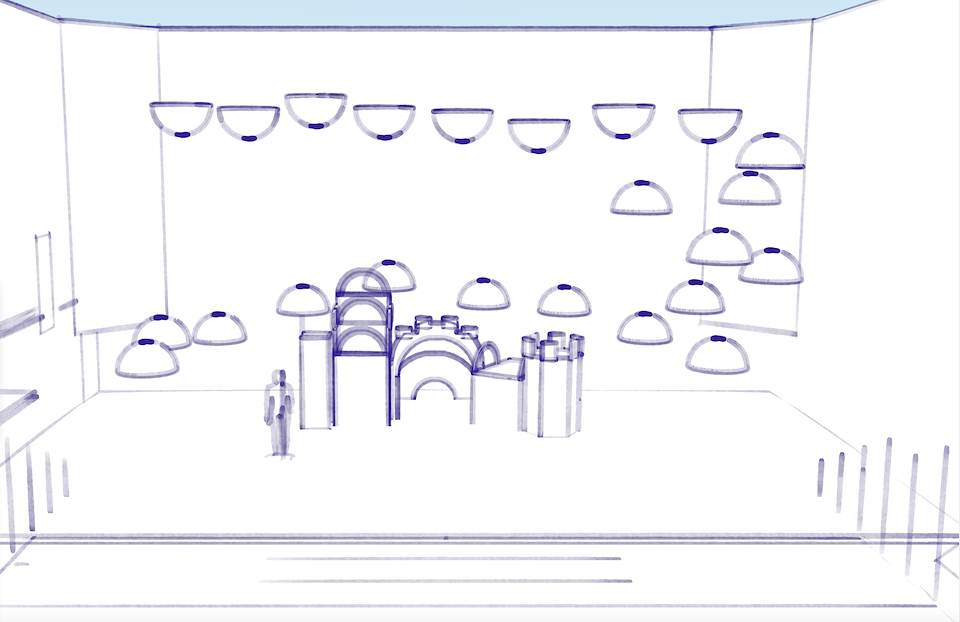 Vectorworks Rendering